The Hopeful Mama Foundation launches Instagram and website,

Ap
ril 25th, during
National Infertility Awareness Week
.
The Hopeful Mama Foundation is a 501(c)(3) nonprofit organization, founded in Iowa, committed to supporting women through their infertility journey. Hopeful Mama will assist women who need fertility treatments because of unexplained infertility, secondary infertility, and other medical diagnoses, such as premature ovarian failure. The foundation will assist women through offering financial support, educational resources, and infertility support groups.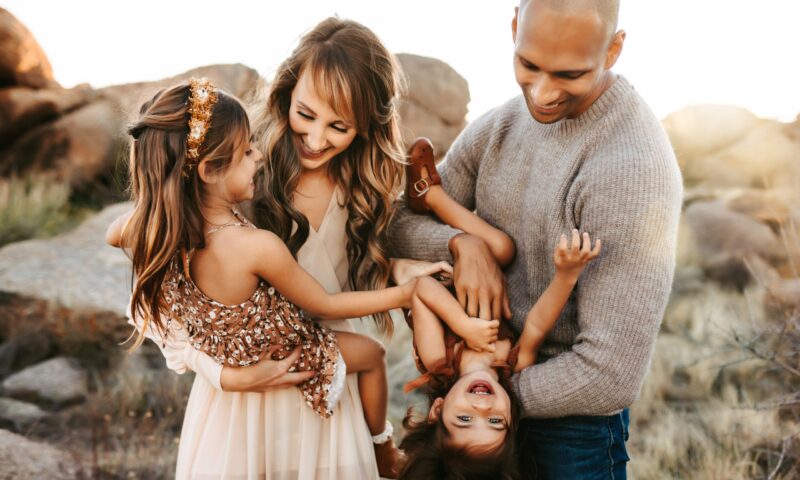 Hopeful Mama will provide women who reside within the United States fertility financial support through donor grants and services because they cannot afford the high cost of fertility treatment as the result of the lack of financial resources and/or insurance coverage. Financial support will include IUI and IVF procedures due to an infertility diagnosis as well as the need for donor eggs.
Hopeful Mama will provide education on women's health and infertility issues to increase understanding of infertility and offer support for self-advocacy through in-person and virtual workshops. Education and support groups will be offered to all women; however, minors must be accompanied by a parent or a guardian.
For Founder and President, Emily Patel, the mission of Hopeful Mama is a personal one.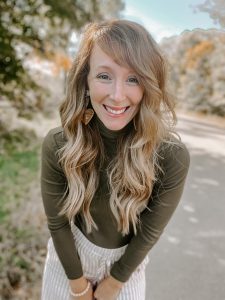 "At age 7, I knew two things: I wanted to be a mother and a nurse. I received my RN, BSN in 2009; however, becoming a mother proved to be much more difficult.
When I was 25 years old, I found myself diagnosed with Premature Ovarian Failure. I was told by the medical professional that I would never have a child of my own, due to starting early menopause at the age of 16 and being mis-diagnosed for 9 years. These were devastating words, to say the least, and the beginning of my infertility journey. Eleven years later with the advances of science, I am now a mama, through donor egg IVF, to two precious little girls: Penelope and Everly.
Hopeful Mama was established to leave a personal legacy for my daughters by demonstrating the importance of helping women in similar circumstances who may be searching for answers and by embodying Hopeful Mama's core values of advocacy, education, and support. My desire is to provide opportunities for women who need assistance with financial resources, emotional support, and education on the fertility options available today that can help fulfill their hopeful mama dreams, just as I was able to fulfill my dream."
The foundation's board members share how their own personal journeys through infertility have led them to support and embrace the mission of Hopeful Mama.
"Although their paths are not created equal, all women are mothers in nature. Bringing hope to all who may have thought or been told different, we are all blessed to be inspired by others around us, who have achieved the once impossible. Through education, guidance and support, I am honored to be a part of the Hopeful Mama Foundation."
-Samir Patel MD, Vice President || Emergency and Hospitalist Medicine
"I understand so intimately how infertility impacts your life – mentally, emotionally and financially. My husband & I fought through fertility treatments for years. My infertility diagnosis affected every piece of my life, but without treatment we would not have our two beautiful children. I am so proud to now be a part of Hopeful Mama & be able to give back to its mission of providing support to women seeking fertility treatments."
-Linley Cavin, Board Member || Owner and Creator of Storied Folk & Co.
"Since going through my own infertility journey, I've wanted to advocate for others and bring awareness to this often taboo reality of womanhood. There needs to be more support, more help, more information and more financial aid available to us- this is what Hopeful Mama stands for and why I'm so excited to be a board member."
-Nikki Zazzali, Board Member || Designer/Owner of Revive Jewelry
"I became a board member for the Hopeful Mama Foundation because my infertility journey showed me just how little education and support was available to women and families struggling to conceive. I'm passionate about helping others understand their fertility, advocate for their options and manage the emotional rollercoaster that is infertility."
-Tessa Mills, Board Member || Brain Based Coach/Menstrual Cycle Educator
Your support to the Hopeful Mama Foundation will benefit women diagnosed with infertility by offsetting the high cost of treatment and helping to fulfill their hopeful mama dreams. Your support will also impact women's accessibility to educational workshops and infertility support groups, right here in Iowa and virtually across the country.
 The Hopeful Mama Foundation will have events this year, so be sure to follow us on Instagram + Facebook @hopefulmamafoundation and here on our website, to get notified when the save-the-date is announced for upcoming events.
Hopeful Mama Foundation extends their appreciation to the following individuals for their great work and assistance in the launch of the Hopeful Mama Foundation.
Board Members: Dr. Samir Patel, Tessa Mills, Nikki Zazzali, and Linley Cavin
J.K Robison of Allen, Vernon & Hoskins | Marion, IA
Erin Thomas of Thomas + Co Photography | Midwest
Nate White of Nate White Productions | Scottsdale, AZ